By tolanic @ 5:59 pm
United Kingdom
Hyde Park and Kensington Gardens are one of the largest parks in the heart of London, England. It is located on the south from Bayswater. These two parks are located at the same area. It is also one of the Royal Parks of London. The other Royal Parks of London are Bushy Park, Green Park, […]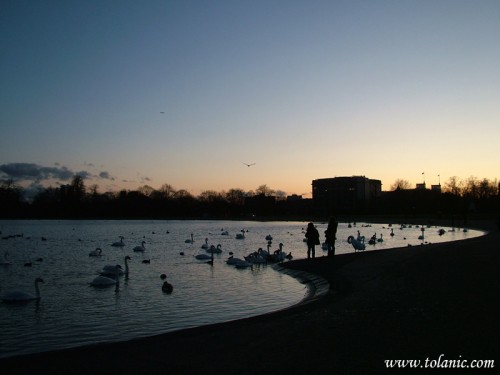 Hyde Park and Kensington Gardens are one of the largest parks in the heart of London, England. It is located on the south from Bayswater. These two parks are located at the same area. It is also one of the Royal Parks of London. The other Royal Parks of London are Bushy Park, Green Park, Greenwich Park, Regent's Park, Richmond Park and St. James Park.
Hyde Park is open to public from 5am until midnight. Meanwhile, Kensington Gardens is open from 6am to dusk. The overall area is 625 acres. Both areas are planted with beautiful green trees and ornamental flower beds around the lakes. These two parks are very popular for sunbathing, picnics and other health activities such as walking, jogging, cycling and tai chi because of the peaceful environment and magnificent scenery.
Hyde Park and Kensington Gardens provides many varieties of fauna such as squirrels, pigeons, robin, dunnocks, tits, butterflies, buzzard, Egyptian geese, white swan and black swan. You can hear the birds singing while you walk. It is a suitable place for peace of mind seeker. This place is very relaxing. I believe after you went to this place, you won't forget for your whole life!