by tolanic, at 3:45 pm
Malaysia | permalink
Lata Kinjang is one of the tallest waterfalls in Malaysia and very well-known among the North-South highway users. Lata Kinjang is located near Chenderiang and about 18 kilometers from Tapah. This waterfall cascading about 850 meters down the side of a mountain and divided into few layers which is suitable for picnic. Do not worry if you forgot to bring the towels, because there got few shops selling this thing. There also got few facilities such as carpark, toilet, bathroom and hawker stalls. All the basic things are there. So, what are you waiting for? Don't miss the opportunity to bring your friends or family to hangout at very nice place. Good for recreation and relaxation!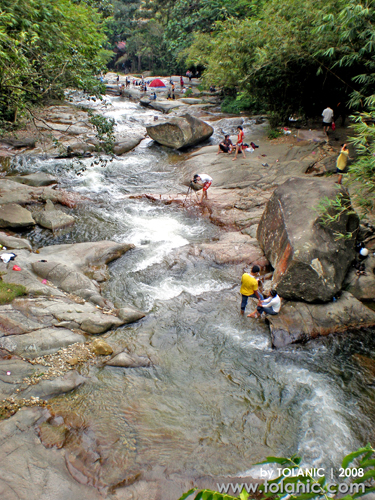 Related Articles: