by tolanic, at 5:50 pm
Malaysia | permalink

Centre (KLCC) Park. KLCC is located in the center of crowded city in This video and photos was taken during the New Year Eve 2008 at Kuala Lumpur CityKuala Lumpur. I want to say sorry about the bad quality video and photos. Not very clear and a lot of camera shake due to no tripod. The raining also made me very hard to setup the camera. I hope you don't mind. Enjoy the video and Happy New Year!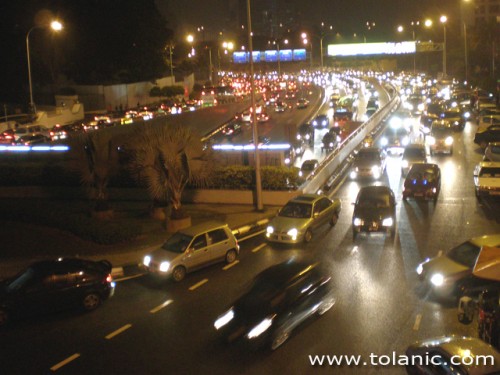 Heavy Traffic Jam at Jalan Tun Razak after the New Year Eve.
Event: 2008 New Year Countdown
Location: KLCC Park, Kuala Lumpur, Malaysia
Date: January 01, 2008 (Tuesday)
Camera: Olympus FE-280 (auto)
Status: Amatuer
Related Articles: